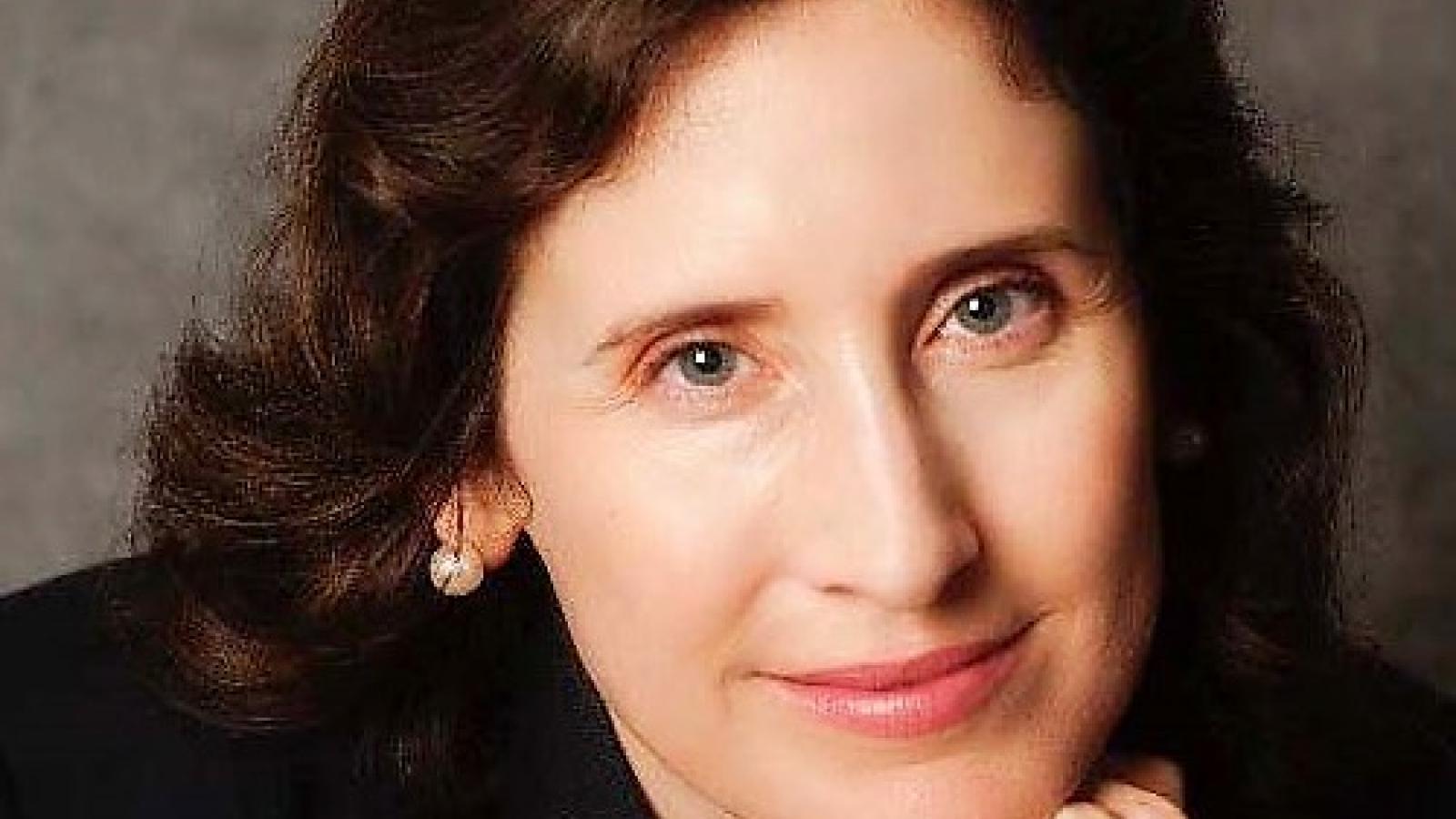 Body
A Conversation with Dr. Anne-Marie Nunez
By: Jessica Rivera, Doctoral Student, Higher Education and Student Affairs
Dr. Nuñez is an associate professor in the Higher Education and Student Affairs program in the Department of Educational Studies.  Her research centers around the experiences of Latinx students in higher education, Hispanic-Serving Institutions, as well as organizational cultures and inclusivity in science disciplines in higher education.
---
JR: What do you think are some of the biggest issues facing the Latinx community today?
AMN: One of the most critical issues facing higher education today is the decline in funding for public higher education. Many Latinx students enroll in community colleges and public institutions because of their lower costs. Federal and state support at these institutions is declining, and this is happening at the same time when the Latinx population is increasing.
JR: As a Latina scholar, what have been some of the most rewarding and challenging experiences you've had?
AMN: When I look back on my career, it's not unusual that I have been the first, or among the first, to write about a particular topic. Sometimes there was an interest in the topic at the time, and it was rewarding to know that I addressed a gap. Other times, the interest was not immediate. It was challenging when my research was not initially recognized, but, looking back, it is gratifying to realize that, with time, my work became more useful to communities of research, policy, and practice.
JR: When did you know you wanted to go into academia?
AMN: After I finished my master's degree, I became employed by a firm that did work for the U.S. Department of Education. I wrote policy reports using longitudinal data sets that many scholars and policy makers use to understand educational issues. When I wrote these reports, I was required to write about the findings in a policy neutral manner, but I realized how complex these issues were. Wanting to incorporate interpretations and recommendations to a greater extent with these findings eventually motivated me to pursue my PhD and to continue with a faculty career in academia.
JR: If you could share one piece of advice with young Latinx scholars, what would that be?
AMN: Believe in yourself, and don't be afraid to explore different ideas. If you are someone who is charting new academic territory, you may not see your work recognized right away. But if you know it is important work, keep doing it, don't give up. Find other members in your community who believe in you, and work really hard at the work you really care about.
JR: I know that you are an avid reader, who is one of your favorite authors?  
AMN: Gabriel García Márquez's work has had the biggest impact on me, in helping me understand the different ways that fate and structural issues can influence people's life opportunities. García Márquez himself had said that his fiction is grounded in real-life experiences. As someone with Colombian heritage, I feel that his work depicts aspects of Colombian culture in distinctive and familiar ways to me.  
JR: What has been one of your greatest accomplishments?
AMN: I am particularly proud of my work on Hispanic-Serving Institutions (HSIs). When I first started, research on HSIs was not common, and was not really on the scholarly or policy radar. Still, I persisted with doing that work. When the White House Initiative on Educational Excellence for Hispanics contacted me to write a policy brief about on HSIs and accountability in 2014, I was ready to address HSIs at a very early time, when they starting to become more recognized in policy circles. Since then, my work has informed the development of some of the newly established, congressionally mandated programs to support and build capacity in HSIs. It has been rewarding to contribute to emergent research, policy, and practice to foster understanding about these critical institutions.