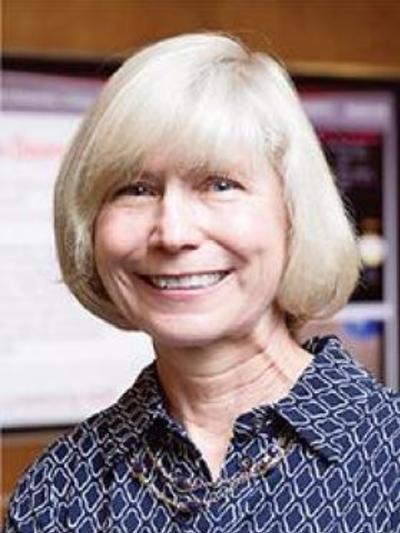 Elizabeth Fitzgerald
Associate Professor of Clinical Nursing, College of Nursing
356 Newton Hall
1585 Neil Ave.
Columbus, OH
43210
Areas of Expertise
Transcultural Nursing
Intercultural Development and Cultural Humility
Service Learning
Education
Ed.D., University of Louisville
M.Ed., University of Louisville
M.S., The Ohio State University
Lizzie Fitzgerald, EdD, APRN, Psychiatric/PMHCNS-BC, has practiced as a mental health clinical nurse specialist, licensed marriage and family therapist and educator for the past 30 years. She was the president and owner of Dr. Elizabeth Moran Fitzgerald Inc., which was dedicated to families and caregivers of substance-exposed children. Later, she partnered with Peaceful Families to provide consultative services for children with emotional and behavior problems. She has facilitated success by students for whom English is not their primary language, and has led study-abroad experiences with baccalaureate students. She is an associate professor at the Donna and Allan Lansing School of Nursing and Health Sciences at Bellarmine University (KY), and a fellow of both the American Association on Intellectual and Developmental Disabilities and the American Orthopsychiatric Association. Lizzie established the Edna M. Menke Community Scholar Endowed Fund for all to honor her mentor.
Recent Publications:
Fitzgerald, E.M.  (2016).  "Transcultural Scholar's Corner:  The Migrant Crisis and Social Justice."  Journal of Transcultural Nursing, 27(4): 429.
DOI:  10.1177/104365961664830.  

Fitzgerald, E.M., Myers, J. G, & Clark, P.  (December 1, 2016). "Nurses Need Not Be Guilty Bystanders: Caring for Vulnerable Immigrant Populations."  The Online Journal of Issues in Nursing.  DOI: 10.3912/OJIN.Vol22No01PPT43.
Fitzgerald, E.M., Cronin, S., & Hess Bocella, S. "Anguish, Yearning, and Identity:  Towards a better understanding of the Latina pregnant woman's prenatal experience."  Journal of Transcultural Nursing, Prepublished March 29, 2016, DOI: 10.11177/1043659615578718.